News and in-depth analysis of offshore wind power, offshore wind farms and wind industry companies and policy in the United Kingdom.

As the UK becomes the first country in the world to reach 10GW of offshore wind, Windpower Monthly looks back at the most significant steps over the past 20 years.

Connecting the world's largest offshore wind project to the grid required a new approach and a delicate touch, writes Mike Morrison, global head of Sparrows Group Cable and Pipe Lay Solutions (CPLS).

The UK government's Committee on Climate Change (CCC) mapped out the way for the country to reach net-zero greenhouse gas emissions by 2050 in a new report.
Top Offshore Wind Countries
Windpower Offshore Events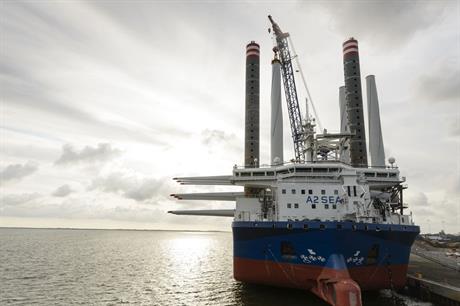 UK: New build cemented the UK's position as offshore market leader, and two major turbine manufacturers are setting up production facilities in the country. But a new support system is creating uncertainty, particularly for the biggest developments.
Latest Offshore Wind Jobs
£51,575 - £59,350 This post attracts a pay enhancement of £24,000: Department for Business, Energy and Industrial Strategy: The remit of the Department...

Highly Competitive – Up to £60K + Significant Bens: JSM Associates: My client who are a market leading firm of consultants and engineers are looking to...

£38K - £60K + Significant Bens + Bonus: JSM Associates: Exciting opportunity for a Flood Risk Specialist to lead an established team, joining a world...