News and in-depth analysis of offshore wind power, offshore wind farms and wind industry companies and policy in Germany.

GERMANY: A German consortium has developed, tested and validated a self-aligning, lightweight, four-legged semi-submersible floating-platform concept that integrates the turbine tower. Eize de Vries highlights the technological innovations.

GERMANY: As Siemens Gamesa ships the first 7MW SWT-7.0-154 D7 nacelles from its new Cuxhaven assembly plant, Eize de Vries goes on an exclusive tour of the facilities on the North Sea coast currently in ramp-up phase.

GERMANY: In December, aerodyn engineering unveiled a fully instrumented 1:10 scale model of its two-blade downwind SCDnezzy 6.0 floating design at the Nobiskrug shipyard in Germany. Eize de Vries had exclusive access to the preliminary tests.
Top Offshore Wind Countries
Windpower Offshore Events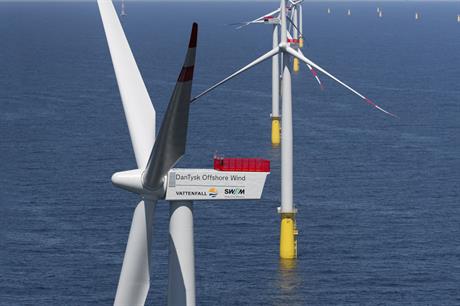 GERMANY: Europe's second-biggest offshore market expects to add 2GW more this year, mainly in the North Sea.