News and in-depth analysis of offshore wind power, offshore wind farms and wind industry companies and policy in Germany.

What has Macquarie Infrastructure and Real Assets (MIRA) bought in its takeover of Ocean Breeze Energy, owner of the 400MW Bard Offshore 1 project in the North Sea?

GERMANY: A German consortium has developed, tested and validated a self-aligning, lightweight, four-legged semi-submersible floating-platform concept that integrates the turbine tower. Eize de Vries highlights the technological innovations.

GERMANY: As Siemens Gamesa ships the first 7MW SWT-7.0-154 D7 nacelles from its new Cuxhaven assembly plant, Eize de Vries goes on an exclusive tour of the facilities on the North Sea coast currently in ramp-up phase.
Top Offshore Wind Countries
Windpower Offshore Events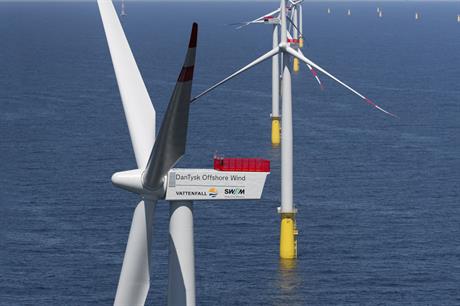 GERMANY: Europe's second-biggest offshore market expects to add 2GW more this year, mainly in the North Sea.
Latest Offshore Wind Jobs
Highly Competitive – Up to £60K + Significant Bens: JSM Associates: My client who are a market leading firm of consultants and engineers are looking to...