News and in-depth analysis of offshore wind power, offshore wind farms and wind industry companies and policy in Germany.

DENMARK: The world's leading offshore developer and a Danish recycling company have found a novel way to divert decommissioned turbine blades from landfill and reduce CO2 emissions in the process.

GERMANY: Senvion is adapting its 3MW platform for offshore deployment in the Mediterranean, and is likely to develop an 11-12MW range turbine with a rotor diameter close to 200 metres.

GERMANY: Some were perplexed, others shocked when Danish developer Dong Energy and German utility EnBW succeeded in Germany's first offshore wind auction with bids for zero support for a total 1,380MW.
Top Offshore Wind Countries
Windpower Offshore Events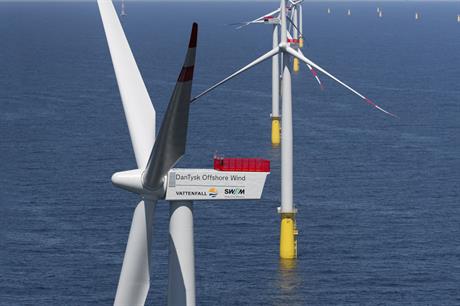 GERMANY: Europe's second-biggest offshore market expects to add 2GW more this year, mainly in the North Sea.