News and in-depth analysis of offshore wind power, offshore wind farms and wind industry companies and policy in the United Kingdom.

UK: Confidence was high in London for Europe's biggest offshore event the year. Political opposition is fading as fast as costs are falling, and the industry is looking forward to sustained growth.

UK: Dong Energy's Burbo Bank Extension is the first project to be commissioned after winning support in the UK's initial contracts for difference tender in 2014. David Milborrow looks at the balance sheet for this new round of offshore wind farms.

UK: Bigger turbines and the creation of a local supply chain are raising expectations for the future of offshore wind in the UK. The next step could be looking at export potential.
Top Offshore Wind Countries
Windpower Offshore Events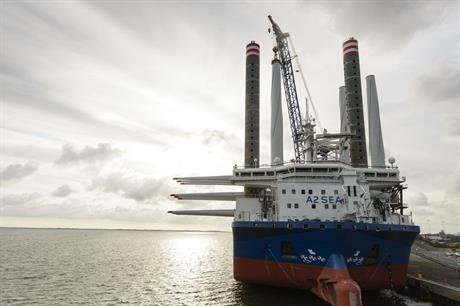 UK: New build cemented the UK's position as offshore market leader, and two major turbine manufacturers are setting up production facilities in the country. But a new support system is creating uncertainty, particularly for the biggest developments.
Latest Offshore Wind Jobs
Competitive: Amec Foster Wheeler: Amec Foster Wheeler is currently providing specialist technical support to some very high profile major infrastructure...

£44000.00 per annum + Ann. salary on 4 weeks on/off basis: Allen & York Ltd: This is a fantastic opportunity to join the leading leisure and tourism company...
Offshore wind power events