News and in-depth analysis of offshore wind power, offshore wind farms and wind industry companies and policy in the United Kingdom.

UK: New build cemented the UK's position as offshore market leader, and two major turbine manufacturers are setting up production facilities in the country. But a new support system is creating uncertainty, particularly for the biggest developments.

UK: Lessons from the London Olympics, a focus on occupational health and full engagement with contractors helped RWE to build its Gwynt y Mor project with an exemplary safety record. The Institution of Occupational Safety and Health's Marcus Boocock reports on a site visit.

UK: Earlier this month, MHI-Vestas announced plans to lease Vestas' production facilities at its Isle of Wight plant to produce blades for the V164 8MW turbine, the first part of a wider £200 million (EUR 250 million) UK production strategy.
Top Offshore Wind Countries
Windpower Offshore Events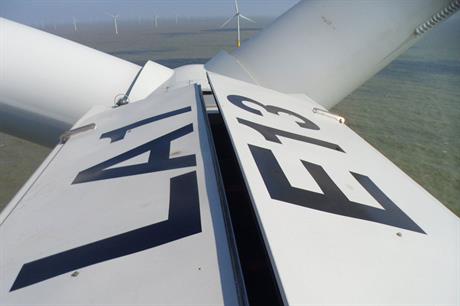 London Array is a joint venture set up to build and run the 630MW offshore project. General manager Mike O'Hare reflects on the challenges faced as the project, fully operational since April, moved from construction to operations and taking advantage of each partner's experience.
Latest Offshore Wind Jobs
Offshore wind power events