News and in-depth analysis of offshore wind power, offshore wind farms and wind industry companies and policy in Germany.

GERMANY: Some were perplexed, others shocked when Danish developer Dong Energy and German utility EnBW succeeded in Germany's first offshore wind auction with bids for zero support for a total 1,380MW.

GERMANY: A pair of downwind two-blade rotors, a nameplate capacity of 15MW and a floating platform mark the groundbreaking approach aerodyn engineering is taking to offshore wind turbine development.

GERMANY: Winergy's gearbox for the 8MW Adwen offshore turbine is the largest and, in terms of input torque, the most highly rated yet seen. Eize de Vries was granted exclusive access to the unit and its production facilities ahead of its unveiling at WindEnergy Hamburg on 27 September.
Top Offshore Wind Countries
Windpower Offshore Events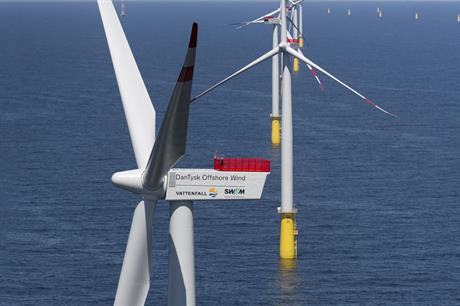 GERMANY: Europe's second-biggest offshore market expects to add 2GW more this year, mainly in the North Sea.
Latest Offshore Wind Jobs
Offshore wind power events