Analysis - Germany's wind power dilemma
GERMANY: German offshore wind faces a 6.5GW cap to 2020 if the working group "energy" proposals prepared for a grand conservative-social democrat coalition government are implemented as set out in a final, if not complete, draft dated 11 November 2013.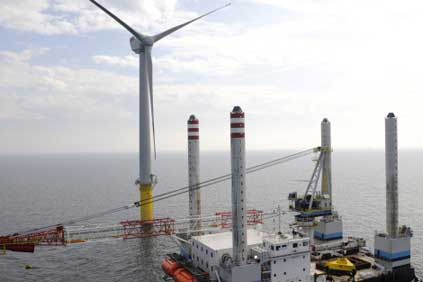 Windpower Offshore Events
Latest Offshore Wind Jobs
50000.00 - 70000.00 EUR Annual: Connections Recruitment Ltd: Country Operations Manager needed for a Permanent opportunity with Yoh's client located in...

Competitive: RZ Group: We are currently recruiting for a global Oil and Gas operator who is offering an excellent career opportunity for experienced Electrical...